Photo: Northern Flicker, Becky Matsubara
How Changes in the Landbase Affect Individual Bird Species
In this section we evaluate how landbase changes (e.g. new forestry footprint, fire) from 2010-2018 in Norbord's operating areas are predicted to affect individual birds species.
Predicted net change in relative abundance as a result of changes in the landbase (2010-2018):
Bay-breasted Warbler
North: -2.5% | South: -1.9%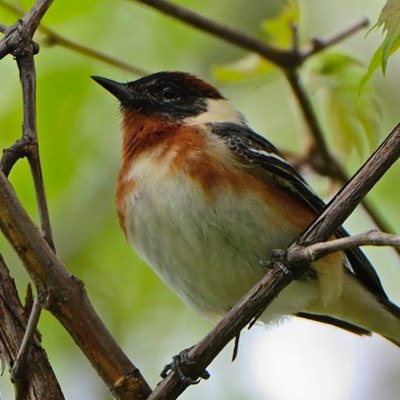 Brown Creeper
North: -0.4% | South: +3.0%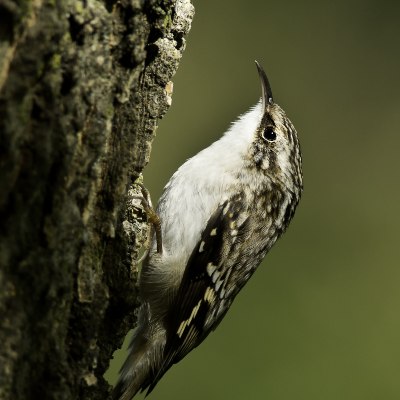 Ovenbird
North: -2.1% | South: -4.6%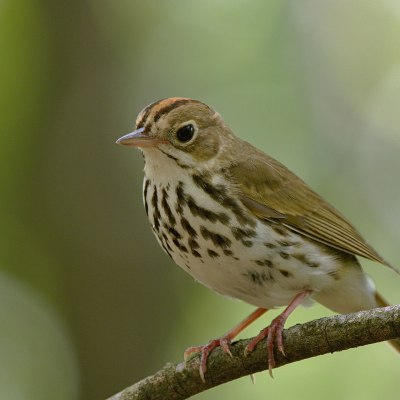 Northern Flicker
North: +9.2% | South: +5.9%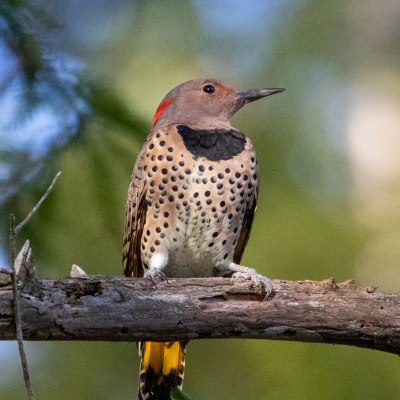 Introduction
In this section we provide summaries of the overall predicted change in a species due to different types of change on the landbase, including changes as a result of forestry (new and old), non-forestry footprint (new and old), fire, and aging of undisturbed stands. Results are presented for three bird species associated with mid-age to old forest habitat: Bay-breasted Warbler, Brown Creeper, and Ovenbird. Results are also presented for the Northern Flicker, a cavity-nesting bird which is abundant in young naturally disturbed and harvested stands. Details for calculating attribution can be found in the Methods.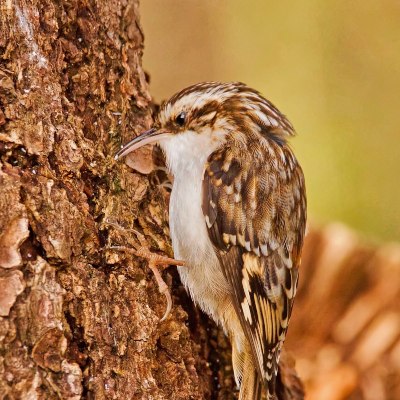 Brown Creeper (Certhia americana)
Photo: Nicole Beaulac
Results
Effects of Landbase Change on Individual Bird Species
We use "vector diagrams" to show the effects of each type of landbase change on four example bird species in the three operating areas: Bay-breasted Warbler, Brown Creeper, Ovenbird, and Northern Flicker. To interpret the vector diagrams, follow the arrows from the top of the figure, starting at 0% change, to the bottom to see the predicted effects on the species of:
new forestry, then
the additional effect of old regenerating harvest areas, then
new non-forestry human footprint, then
changes or disappearance of old non-forestry human footprint, then
fires, and finally
aging of undisturbed native forest.
The endpoint is the net change predicted in that species from 2010 to 2018.
Click on a bird species to see the effects of landbase change
---
This report is in partnership with